Open TP CharTools and Click Autowork Humain. Then where it says Auto Build Model, click Autowork Humain.
The model will start to compile. This takes a few seconds so do nothing until it is finished. It should end up like this: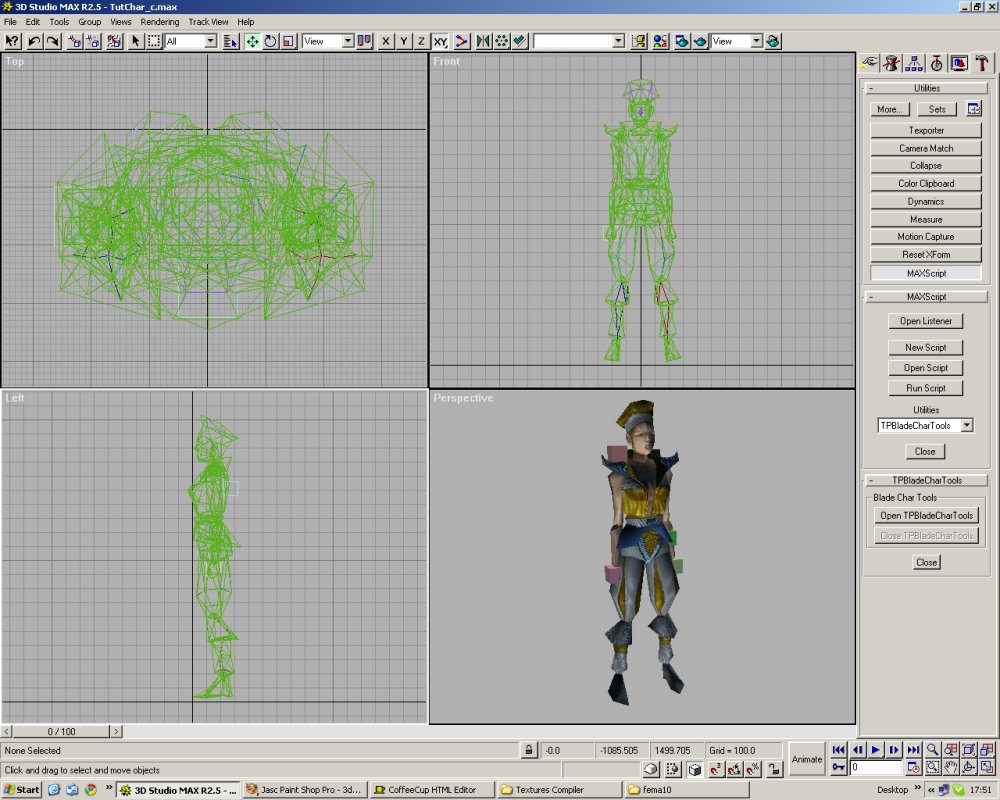 The model is complete now, but you can do a few tweaks at this stage.
Replace the default name with your own. Blade_Object_TutChar. If you like you can remove the Mutilations group to save a few polys at the expense of not having detatchable limbs.
Go to Group -> ungroup. You will see there are three Sub-Groups. Select Blade_Mutlations and Delete. Then just select both the remaining groups - Blade_Skin and Blade_Skeleton and group them as Blade_Object_TutChar (or whatever. The final name is your choice. The rest of is critical)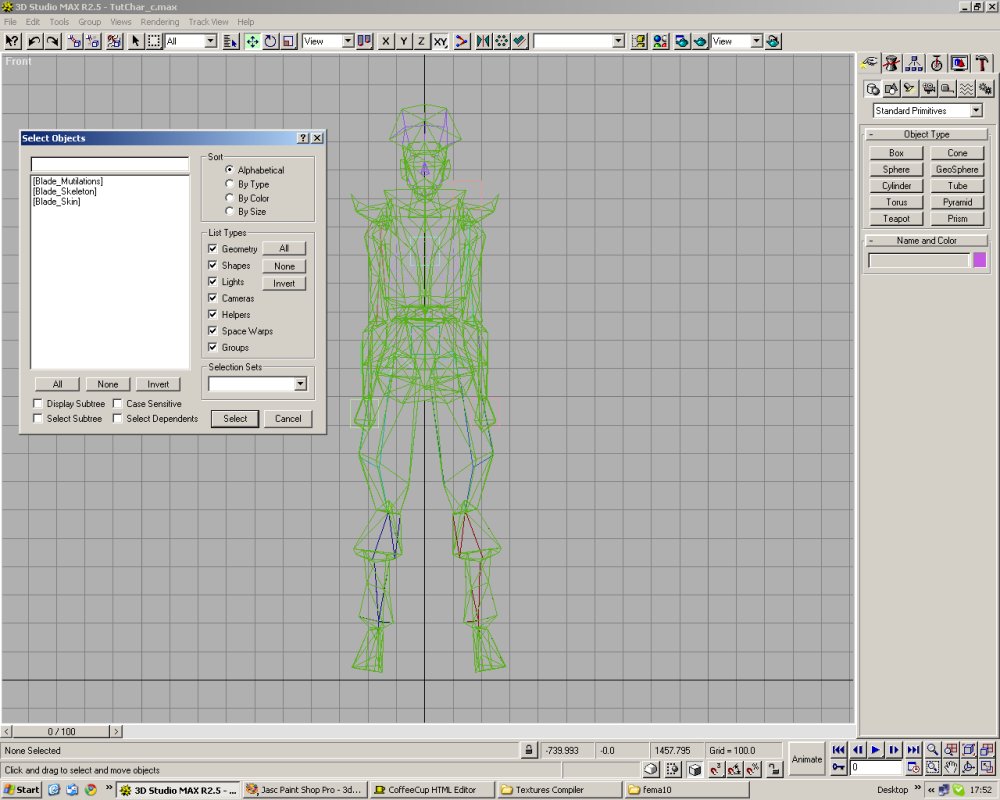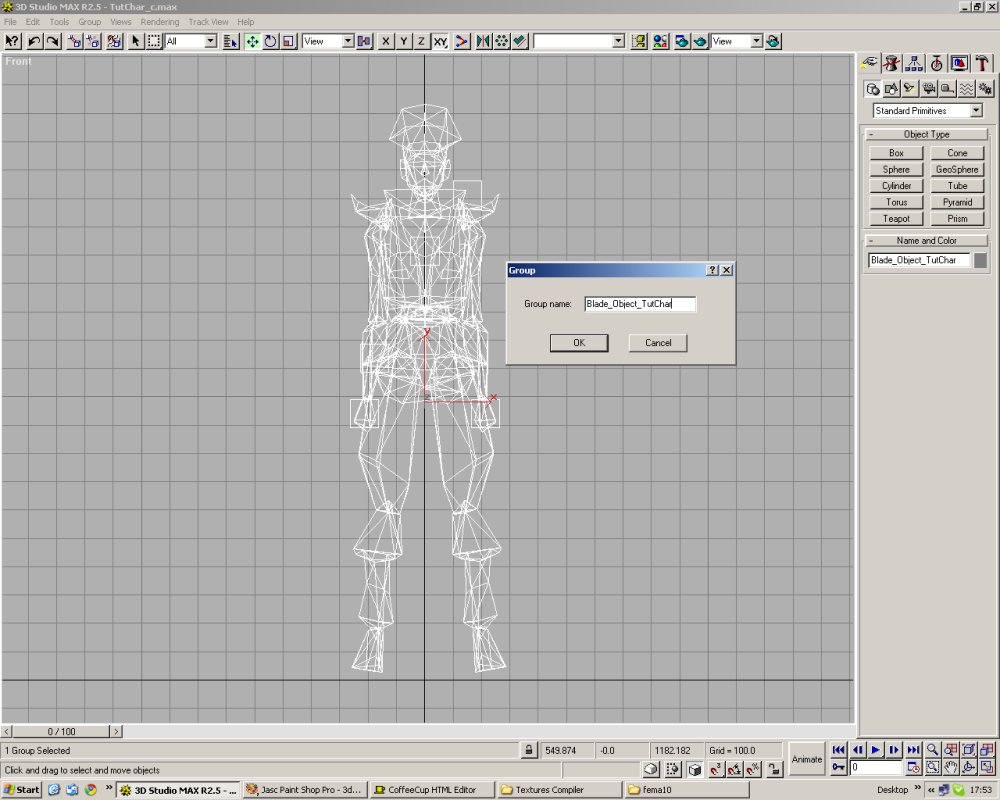 Then Export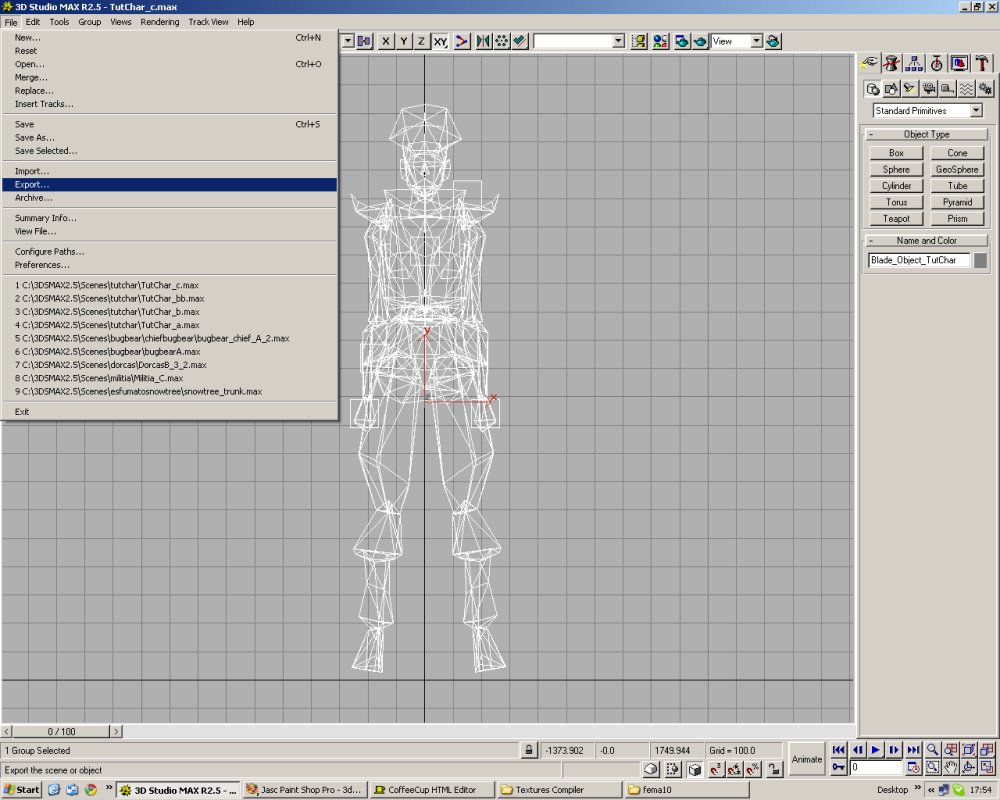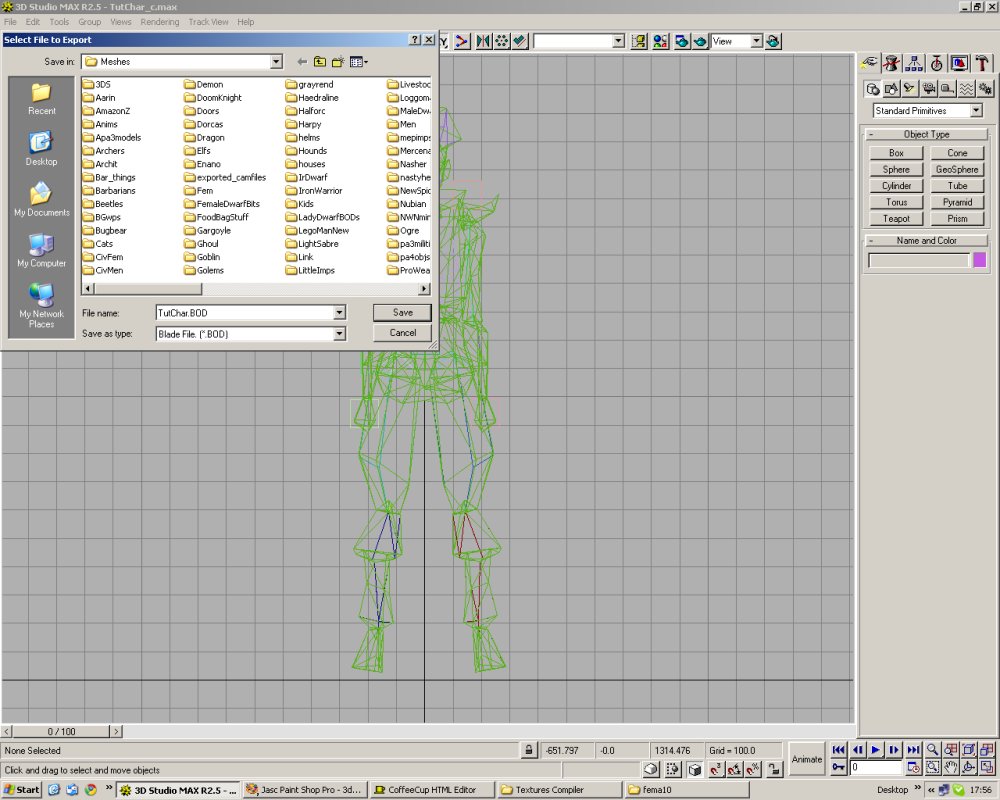 Abd you have a TutChar.BOD ready for the game.[:D][:D][:D]
Easy wasn't it? [:0]