Thought I'd start a new thread. [8D]
Still got a bit to do on the save-friendly version. I'm up to the big lava cave.
I've made a few changes to lighting to improve performance and hopefully cure any crash bugs. I've kept in the Salamanders, but moved them slightly.
Snap of the first position. I've made the outside atmos slightly misty. Not too much. Just enough to give a sense of distance.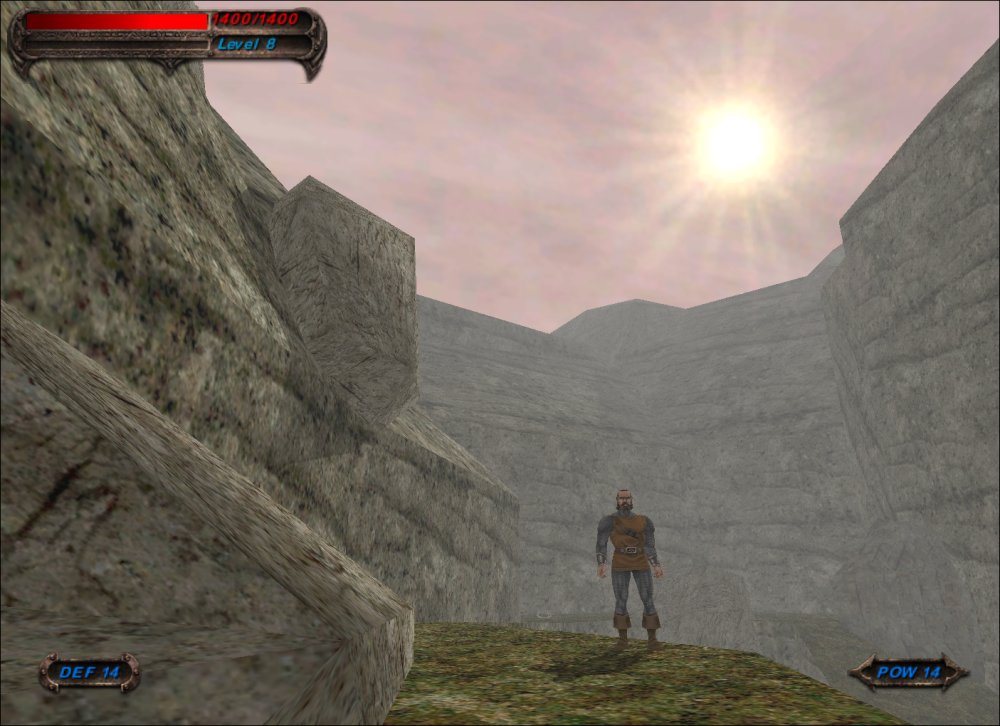 Some of the caves are very dark in OGL on default settings so I have lightened them up a bit.
I'm thinking of making Player respawn automatic so you don't have to press a key. Also I want to make it so when you take armour when using a MP skin, you don't revert to the wrong outfit but still get the armour benefits.